BlidimaX® roof – perfect heat insulation for your pop-up roof
Freezing, losing heat and providing your neighbours with an evening shadow theatre performance – these unpleasant side effects of off-road and motorhome camping are now a thing of the past. Our new multifunctional BlidimaX® protection screens are the ideal interior lining solution to make your camping dreams come true. Enjoy a snuggly and warm night's sleep, even when it's bitterly cold outside.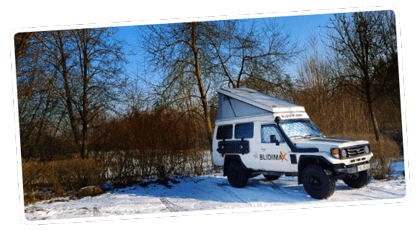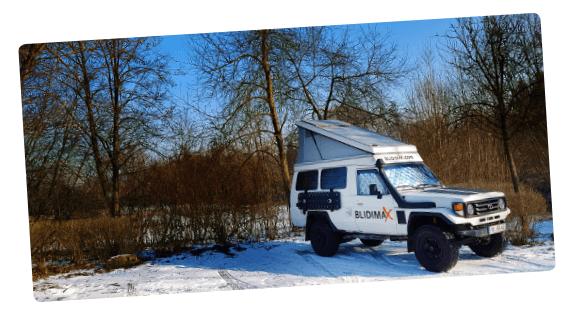 The biggest advantages of BlidimaX® roof at a glance:
Comfortable temperatures instead of freezing and losing heat
80 % of heat remains inside your vehicle*
96 % of the cold external temperature stays outside*
Large reductions in external noise
Well-functioning cross-ventilation
Sleep in thanks to reliable darkness
No more "shadow theatre performances" for your neighbours
*(total solar energy transmittance g-value DIN EN 410:2011-04A)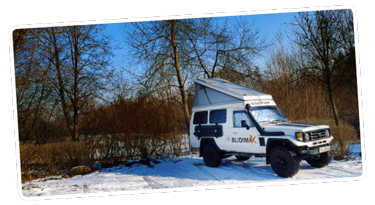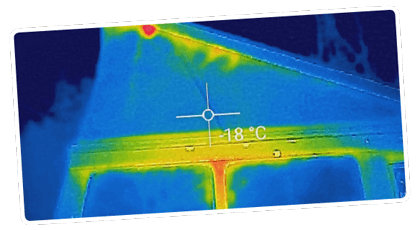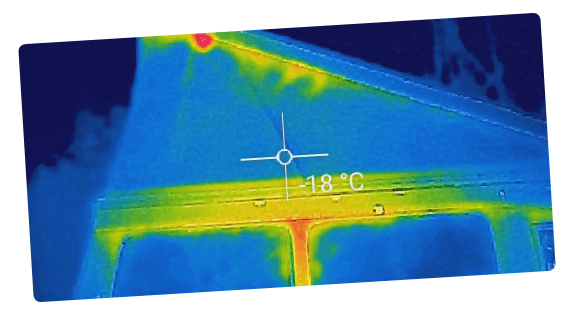 BlidimaX® roof is sure to win you over – even at sub-zero temperatures!
Just like our thermo protection screens, we also tested the BlidimaX® roof on our own Land Cruiser. Although we were already familiar with the quality of our material, we were very excited to see how it would function in the freezing cold. The result: we enjoyed a great night's sleep and decided to keep the new interior lining in our vehicle as a permanent fixture. The photograph provided by our thermal imaging camera also confirms its effectiveness: with the BlidimaX® roof, 80 % of heat is kept inside the vehicle and 96 % of the cold external temperature remains outside. After trying it out for ourselves, we are even more excited to be able to offer you our interior lining for pop-up roofs with complete conviction.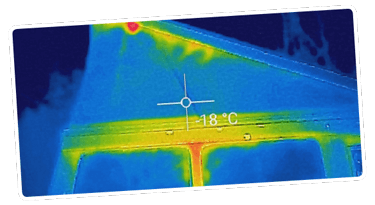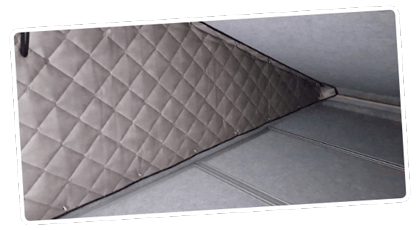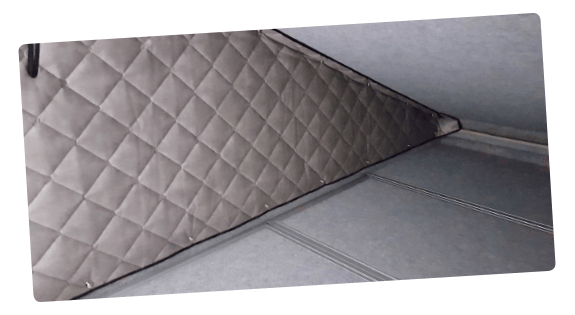 Made-to-measure to fit your vehicle
Like all of our products, BlidimaX® roof is individually customised to meet your needs and requirements. Its mounting system is adapted and precisely coordinated to fit the roof of your camper using. Tenax®, LoXX® or even robust hook-and-loop fastenings. Our measurement, production and installation activities all take place on site at our Blickdicht Manufaktur. Nevertheless, please bear in mind that we cannot complete the project in just one day
Tenax® and LoXX® are registered trademarks of their respective companies.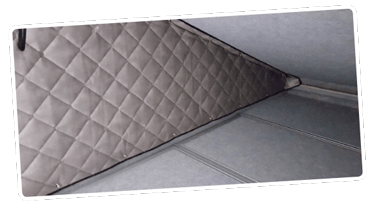 –>Pricelist BlidimaX roof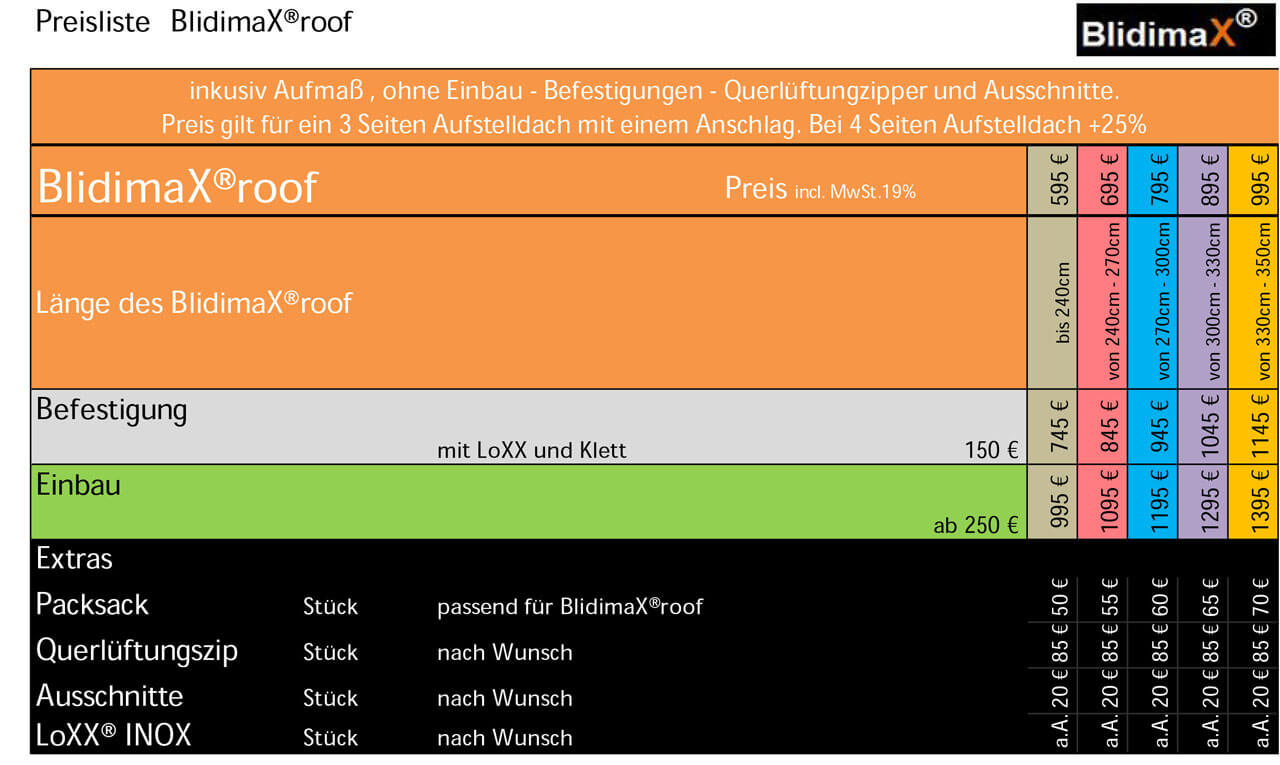 Price overview
Click on the picture if it is too small to read or download the price list as a PDF using the following link.
Pricelist BlidimaX roof

(7.2 KiB)
If you require further advice or information, please feel free to contact us at info@blickdicht-manufaktur.de
or by calling +49 21 31/5 23 05 86.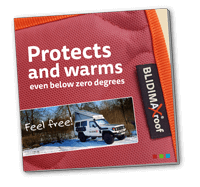 Also download the information flyer for BlidimaX®roof as PDF.
You will find this HERE.
Installation and storage
How easy the installation and how fast the storage of the Blidimax®roof works, shows Gerhard Börner in the two videos.
Installation of BlidmaX roof
Storage of BlidmaX roof